Community Clean-Up Week
VILLAGE OF MORRILL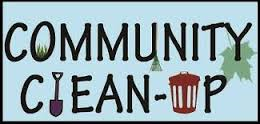 FALL CLEAN-UP WEEK!!
November 2 - November 7, 2020
(Alternate date will be determined if we have inclement weather)
Freon NEED NOT be removed from appliances. You can take them to the Village Dump.
We are asking that residents haul their own items to the dump. If you have special circumstances, please contact the Village Office. There is no charge for items taken to the dump during Clean-Up Week for those on Village of Morrill utilities. Please be prepared to show your utility bill.
We will NOT take: batteries, paint, chemicals, concrete, tires or wire!
If you have any questions about certain items we will accept them or not, please feel free to call the Village Office at 247-2312 during normal business hours.
The dump is open Saturday from 8:00 to 4:00 and we will be open during the week - call the office for hours.
LET'S ALL WORK TOGETHER TO CLEAN UP MORRILL!!
Village of Morrill
Board of Trustees